In our current 'age of attention', brands are facing the challenge of increasingly fragmented communication channels and formats. Therefore, live events present an opportunity to create memorable experiences for visitors and so to enhance brand awareness. In the context of Milan Design Week, I point out some examples of brands sharing their vision by establishing connections and creating emotional involvement with their audience.
How can a brand make use of a public event as a context for brand experience?
The Furniture Fair in Milan is the biggest and most important event of the year for furniture and interior design.  Over the last years, the number of events taking place in the city—the Milan Design Week or 'Fuorisalone'  in Italian—has grown considerably. These events take place in all kinds of spaces, galleries, empty photo studios, or historical buildings. Consequently, they offer inspiration and entertainment not only to designers and traders, but to the general public in Milan. When visiting you need to carefully select your itinerary, as locations are distributed and queues for certain exhibitions are common.
Increasingly, events are often hosted by brands that are not closely related to the (interior or furniture) design sector. These brands might not have a relation to Milan —but see 'design' as relevant part of their brand positioning. MINI and Lexus in the automotive sector, for instance, or Samsung in tech used the Design Week in the last few years to communicate their vision.
To highlight different strategies, here are some best practices, that I found outstanding this year.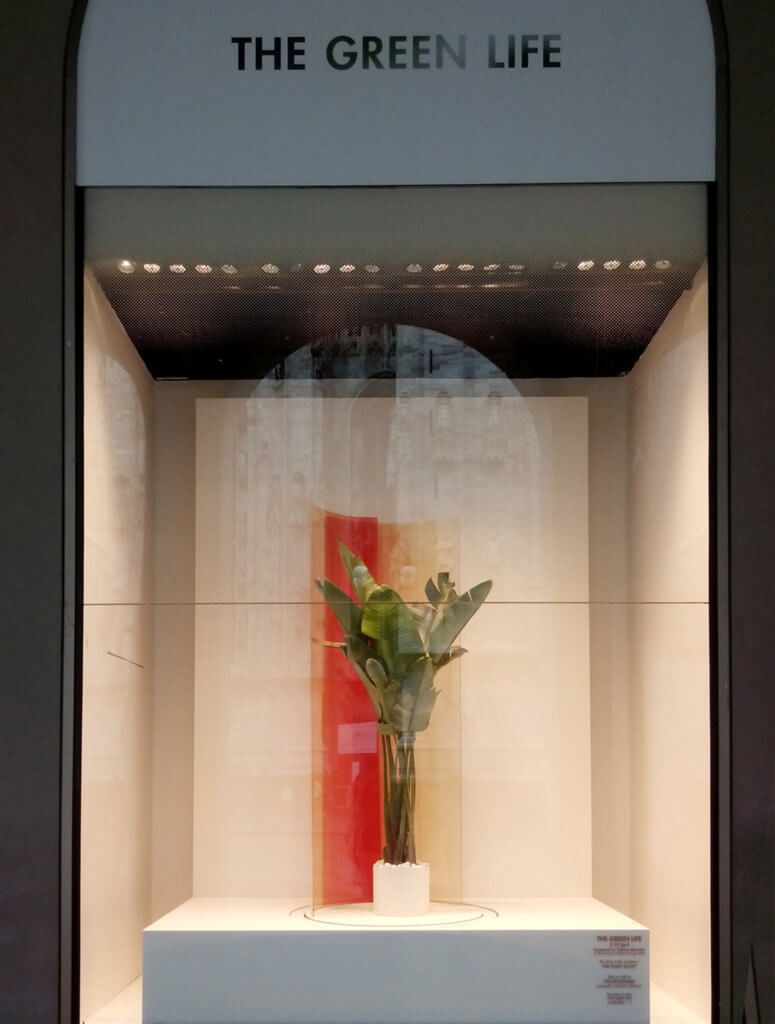 La Rinascente
This department store is an institution at the Piazza del Duomo in Milano. It is renowned for the exclusive choice as well as their vital role for the Italian design history. The brand has a long tradition in collaborating with well-known designers and studios in their product range, branding and communication. Consequently, they have created a range of highly iconic works over time. Moreover, it has initiated the design prize 'Compasso d'Oro' in the 1950's. The evolution of the brand and its role for the Italian design industry is documented comprehensively in the brands' archives.
For the Design Week, La Rinascente has chosen to place some century-old olive trees in front of the building on Piazza del Duomo, titled  'The green life'. In the shop windows, they showed an installation of living plants with moving acrylic elements by Dutch artist Sabine Marcelis.

What makes that example stand out for me, is its context: the Piazza del Duomo being the very heart of the city with thousands of Milanese mingling with tourists taking pictures. Placing plants there is more than adding some fashionable, decorative greenery. These plants are protagonists who create an unexpected stillness. And, as a result they invite the visitors to enter a space for breathing in the hustle of the city.

Growing and breathing – connecting to the brand
This installation might make you stop and think about its connotations. There are plants presented in shop windows instead of man-made new products—or innovative design concepts as seen in previous Design Weeks. This installation by a brand believing in good design as a core value makes a powerful statement. What do we actually need more of in our lives? Maybe it is more space for being—for plants, more fresh air around us—not necessarily more new stuff.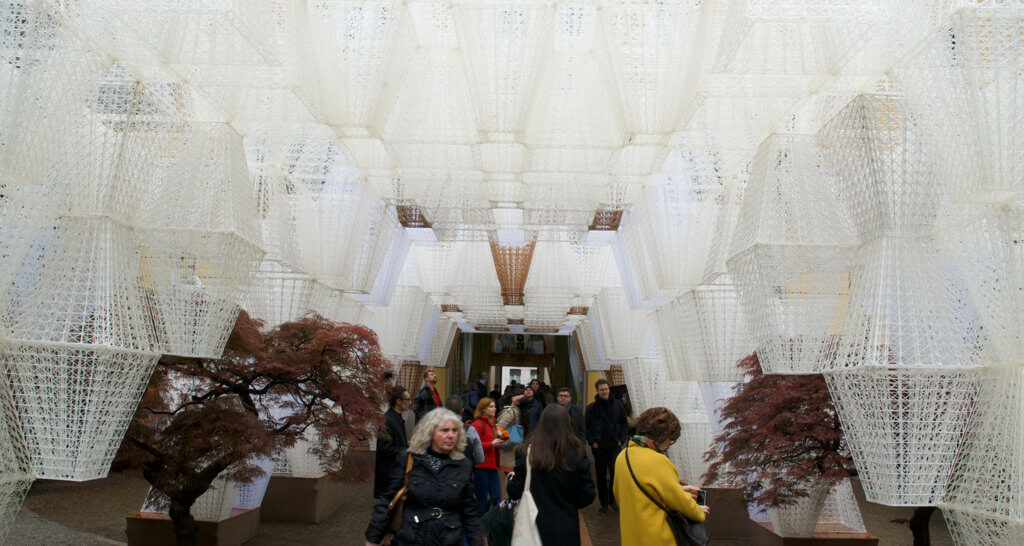 COS
As a fashion brand, COS offers clothing that is more about materials and shapes with a rather timeless and reduced aesthetic than about changing trends. The pieces tend to have a quality that will last longer than a season. The brand addresses people who wish to express not only style or individuality but are conscious about aesthetic qualities. Further, they are confident to choose when creating their own style.

For that reason, COS sets the clothes in the context of art, architecture and design. Its seasonal magazine, for instance, is a lookbook where current pieces are shown in modernist architecture or a thematic environment. Moreover, the magazine delivers editorial pieces and interviews with artists, designers and persons connected with the respective theme. In line with this approach, the brand commissions artworks by artists, photographers and designers as well. And, it has been present at the Milan Design Week with some striking projects since 2012.
For the latest Design Week, COS has commissioned a spatial installation by French architect Arthur Mamou-Mani. The space in the courtyard of Palazzo Isimbardi is defined by a construction made from a considerable number of 3d-printed elements. These were produced using a specially developed material, a mixture of wood and bioplastic making them biodegradable. This material and its qualities shows in the elements with colors ranging from white to wooden shades. A result of the experimental design process, the production method was shown with a 3d-printing machine that was running during the installation.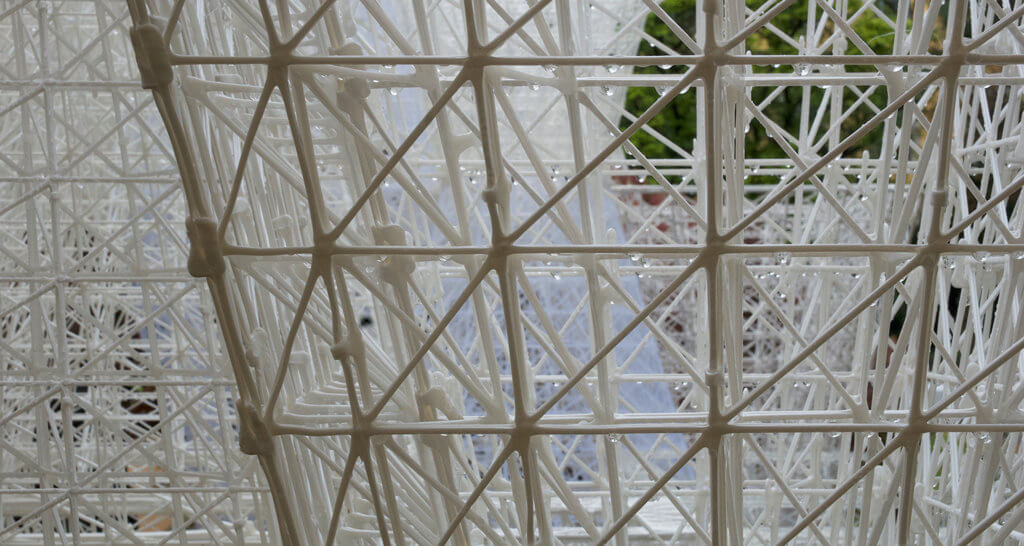 Materialized approach – connecting with the brand
In this piece, the focus is not only on a spatial installation where visitors experience a certain atmosphere and poetic or aesthetic quality. The installation itself is appealing, but more attractive or 'instagrammable'  in itself rather than as a setting for selfies. The visual appeal connected with the material aspect inherent in the design process makes this installation highly interesting and contemporary. This is the reason why I find this project is the perfect fit for the brand COS. Not only does it convey aesthetic sensibility and style, but also the research and expertise to materialize a design. And so to express an aesthetic vision.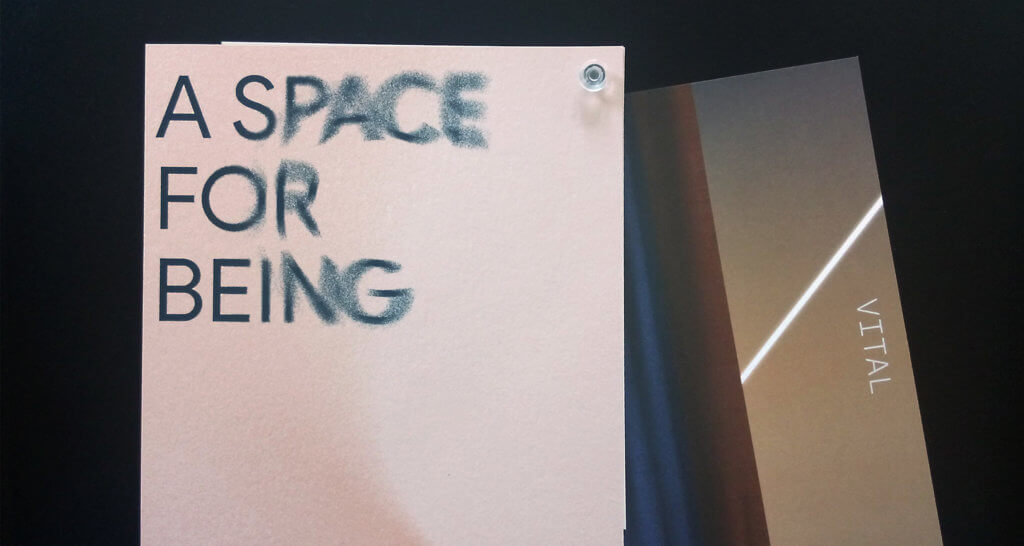 Google
With a strong focus on innovation and user experience, Google is more than the leading online search provider in many markets. In the last 20 years, it has become one of the most valuable brands of the information age. The brand Google–over all its business areas–has the mission to give people access to what they are searching in an easy and friendly way.
What to expect from Google at the Design Week is nothing less than the answer to the question what innovation and design means in the context of living. For the Design Week, Google presented 'A space for Being'—an installation that invited visitors to take part in an experimental research setup. Every visitor was equipped with a wristband measuring body functions like skin conductivity and then led through three different rooms. These spaces had been especially designed to be either calming, stimulating or balancing for body and mind.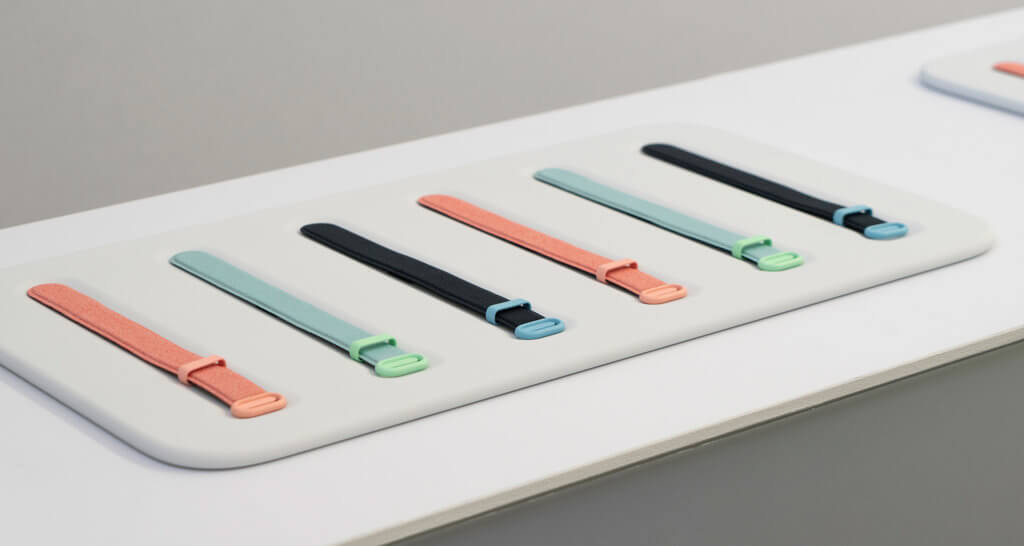 This setting was developed in collaboration with researchers at John Hopkins University. Its aim was to give visitors insights about the environment und their bodily reactions to it. In the end, personal data measured in the three different spaces was visualized. Further, every visitor got an image of her individual reactions to the space in which he or she was feeling most at ease. Finally, the personal data was deleted and questions or personal experiences could be discussed with one of the scientists.

When designing a space, architects and designers tend to be considerate about materials, lighting, colors or textures. Often, they use these to create certain desired qualities in the environment. Yet, this knowledge about ways to establish a mood and ultimately influence perception and wellbeing of visitors is mostly guided by intuition and experience. This installation could be able to make this knowledge more explicitly available. Further, it may help to develop a vocabulary to describe the impacts our environments have on our bodies and minds.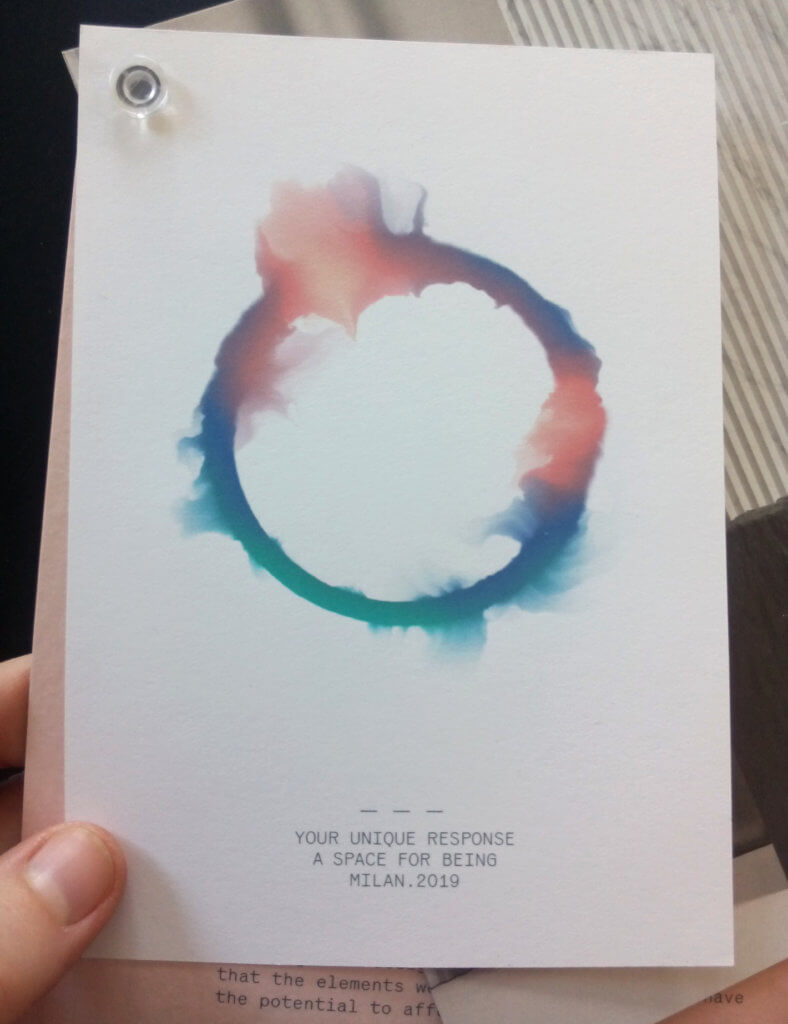 Everyone of us is mostly surrounded by spaces designed and built by others. So, this installation presents a chance to reflect on the qualities of a space and their impact on our bodies and minds. Current technology is not only used to track data, but as a tool for the individual to get insights and gain a personal perspective. That is an opportunity to come to a better understanding of our subconscious reactions in relation to our feelings in a certain space. To me, this is what makes the experience worthwhile and relevant for the visitors at the Design Week and beyond.
The fact, that Google is indeed present at an event with an installation that needs to be experienced, speaks volumes. At an event like the Milan Design Week, the true frontiers are limited time and space, not only for visitors, but for planners and exhibitors as well. Seeing the installation took about 30 minutes, while waiting time at the door was about 3 hours at the weekend. So, the setting of the event posed one of the main challenges to create a friendly user experience.
The issue of trust – connecting with the brand
Considering the installation as an expression of the Google brand has some ambiguities to me. The connection of mind and body with space is indeed an increasingly relevant issue for the visitors of the Design Week and for a more general public.
In my opinion, this installation is a brilliant showcase of Google's belief in the power to make knowledge accessible and usable. Be it for individual reflection, learning and better social interactions or for profit—you decide what to do with it.
With Google having practically monopolized online searching and advertising and investing heavily in future technologies, this installation brings up the issue of 'trust', in my opinion. The experience in that thoughtfully, impeccably designed environment gave me a kind of uneasy feeling. But—hey, I got to learn something and they deleted the data before my eyes, in the end.
My key take-away of this visit is, that the power of a personal experience in space and time is growing. As a consequence of the increasing amount of time we spend looking into our screens and swiping over glassy surfaces. I believe that experiences involving more than one or two of our senses facilitate more emotional connections. Consequently, such experiences present a highly interesting format in brand communication.

Given that I had 2.5 days to spend in Milan, this review is colored by my personal choice of events. 
Part II: Five Key Factors for Live Events as Brand Experiences.